Demography of the Parish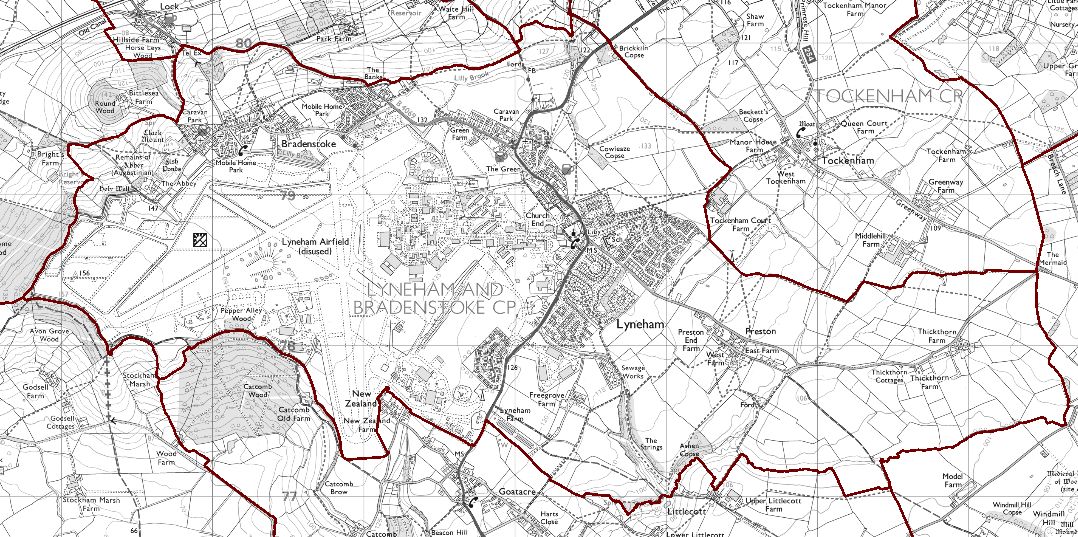 Demographic Facts
Lyneham and Bradenstoke Parish has a population of approximately of 8,600 people which, at present makes us the the 3rd largest non-town/city civil authority in the County of Wiltshire.
The population figure is made up of
An estimated population of the Parish of Lyneham and Bradenstoke for 2017 was 5,533 which has been estimated from the 2011 census population of 4,952 and is based on best evidence.
A military population, based at MoD Lyneham or in the Service Family Accommodations of approximate 2,500 military staff based on figures from December 2018.
There are approximately 500 more military personnel who are due to arrive from other bases in the UK and Europe to be stationed at Lyneham from 2020.
Additionally, the approximate populations of Preston, Thickthorne and Woodside Cottages, of around 60 people
When we look at the average age of the population in the Parish, it is affected by the presence of the military, this means that we have a significantly younger population when compared with both national and even Wiltshire demographics.
This also applies to employment figures; we have a significantly higher number of people in paid employment.
One of the key factors in any area is its health scores, the evidence indicates that as a Parish we enjoy better health than many of our surrounding Parish's.

Lyneham
The large village of Lyneham lies on the A3102 between Royal Wootton Bassett and Calne, and the B4069 Lyneham to Chippenham road. The Air Ministry established Royal Air Force Lyneham in 1938.
The Royal Electrical and Mechanical Engineering Corps took up residence of the former RAF site, now called MoD Lyneham and continue to employ a number of local people. Military housing in Lyneham is currently in use either by Military personnel or leased to civilians. In the near future (as of Sept 2019) a further 500 personnel and their families are being posted in and there is adequate housing available with no need of civilian tenants being given notice at present. This obviously might change due to MOD requirements.
Lyneham is set in a rural location with surrounding agricultural land and has several Grade II listed buildings. There are two mobile home parks in Lyneham consisting of approximately 140 residences, with outline planning to expand by a further 22 units already confirmed.
Lyneham Primary School has recently undergone expansion with the building of four new classrooms. The Phase 1 expansion has now been completed and Phase 2 has been put on hold. Secondary education is in either Calne or Royal Wotton Bassett.
There are several Community Venues including a Village Hall, a Library, a Scout and Guide HQ and Church Halls, which are put to good use.
Bradenstoke
Bradenstoke is a small settlement, adjoining the northern boundary of MoD Lyneham, which together with Lyneham Banks, overlooks of Dauntsey Vale through which the M4 connects London to Wales.
A portion (the oldest part) of Bradenstoke is included in a Conservation Area and within this area is Bradenstoke Priory (remains of) and several Grade II Listed Buildings. There are two well maintained Static Home Parks which provide approximately 90 homes predominantly housing retired members of the community. There is one Public House and two Churches in the village. There have been a number of infill developments over the last twenty-five years and the Static Home Parks have expanded the number of sites available during this period.
There is no through road as Hollow Way ends at Abbey Farm to the west of Bradenstoke; Clack Hill, the original main road is a 1 in 6 hill (15%), single track and unsuitable for large vehicles.
Preston and Thickthorne
These two hamlets lie along Preston Lane, which runs east from the roundabout in central Lyneham on the A3102. The combined population of these two hamlets is approximately 60. Preston is also home to several rural light industrial and storage units. Thickthorn Farm (Grade 2 Listed) has conference facilities as well as long, or short, term lease offices.