Report A Tree Issue
The Parish Council's latest Tree Report is below. The Trees are available on this map where you can examine the details of the Tree, the proposed works and report any issues.
Click on the red dot (a Tree) to show the details of the Tree, Report an issue or get precise location details and navigation using What3Words.
Use the menu in the top right of the map to change between a Street Map or a Satellite View
(You may also use the form at the bottom of this page to report an issue, please specify the Tree number where possible)
The Council's Tree Report specifies the work Priorities and this can be shown using the menu in the top right of the Map.
The Council plans to carry out works to Priority 2 and 3 over the 2022/23 Winter Period, Priority 4 will be assessed for 23/24. More details will be made available once quotes are received and decisions made on the works.
There are 134 Trees In Lyneham as of October 2022. The Chart below shows the various types of Trees there are.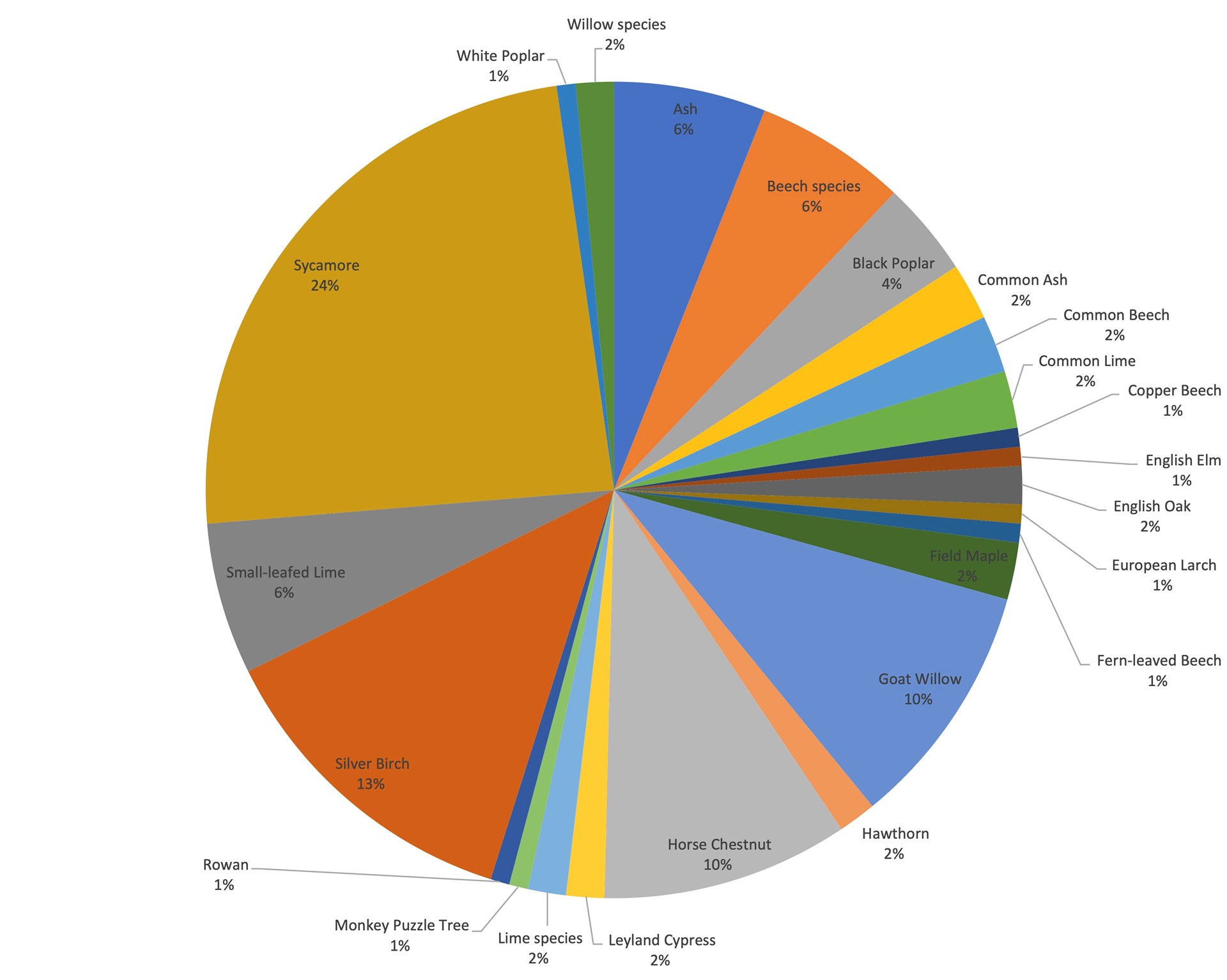 Reporting A Tree Issue