What is a Parish Council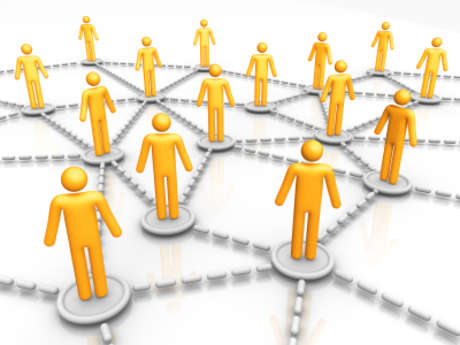 Town and Parish Councils in Wiltshire
There are 253 town and parish councils within Wiltshire.
What is a parish council?
Parish councils are the first layer of local government. They are elected local authorities, which aim to engage local people and respond to their needs, through representation as community advocates or by providing services, for example; the administration of parks or looking after local facilities.
What do they do?
The activities parish councils are involved in are varied and diverse. They have a range of functions:
• as community representatives on other bodies
• powers to provide facilities
• powers to be notified of proposals and surveys
• other miscellaneous powers.

Many parish councils are involved in planning, promoting tourism, community halls, representation, management of village centres and provide local representatives for the Council's Community Area Boards.
Parish Councillors
Each parish council is made up of councillors who are either elected through the ballot box or co-opted onto the council. Elections are held every four years and the last elections in Wiltshire took place in May 2017; the next elections at parish level will be in May 2021.

By-elections are also held to fill vacant seats as and when they occur.

Some councillors are not elected but co-opted onto the Council. This happens when there are not enough candidates at the time of an election to fill all the vacancies or when a vacancy occurs mid-term and the electorate does not call for an election. In these circumstances, the existing elected councillors, provided there is a quorum (i.e. one-third of the whole numbers of members with a minimum of three), can co-opt members to fill the remaining vacancies.
Parish Elections
The Elections pages of Wiltshire Council's website contain information on a range of electoral issues such as electoral boundaries, election results, registering to vote, postal and proxy voting, current town and parish council vacancies and forthcoming town and parish elections.

You will also find a link to the Electoral Services Commission website which contains further information including guidance for candidates and agents and relevant legislation.

Alternatively, further information about qualifying as a candidate and the election process is available at the National Association of Local Councils' website.
Current Vacancies in Parish Councils
Details of vacancies arising in town and parish councils across Wiltshire are available through the Current Councillor Vacancies page of Wiltshire Councils website. Here you will find the notice of vacancy which contains details of the process for calling an election and the relevant deadlines.
Forthcoming Elections in Wiltshire
Upcoming parish council elections in Wiltshire are listed through the Forthcoming Town and Parish Council Elections page on Wiltshire Councils website.

Here you will find information about how to obtain nomination papers and how to register to vote in these elections, together with relevant deadlines and contact details.
How to complain about a Councillor
Details of what is covered by the Code of Conduct, information about how to make a complaint and the process for looking into it by the Monitoring Officer are available at the How to complain about a Council Member page. It is important that in the first instance, you make a complaint directly to the Parish Council through their complaint procedure, if you do not the Wiltshire Council Monitoring Officer may not be able to process your complaint
Register of Members' Interests
This is available to the public on Wiltshire Councils Registration Page