Neighbourhood Plan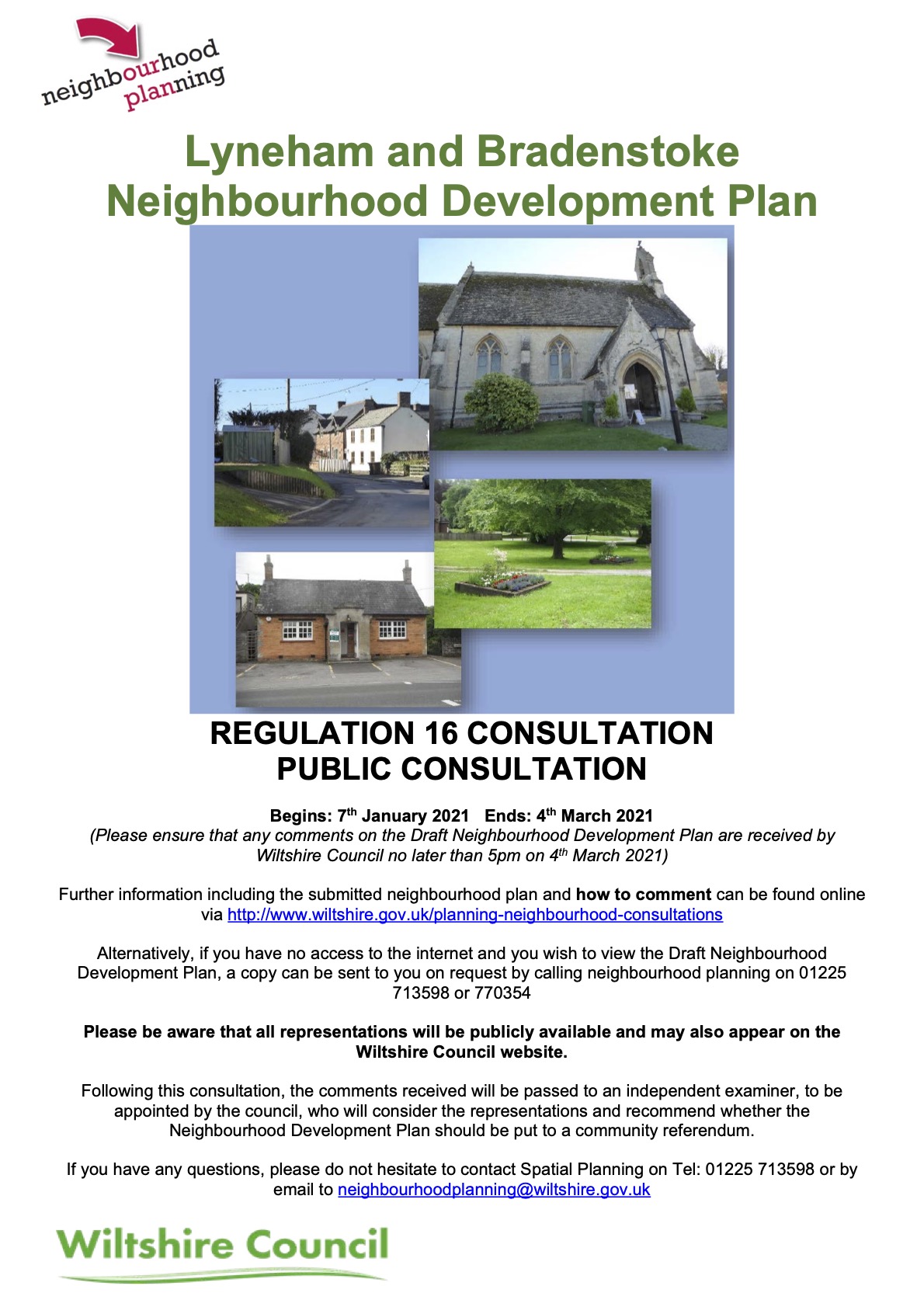 What is the Plan?
Introduced as part of the Localism Act 2011, neighbourhood planning gives the Lyneham and Bradenstoke community direct power to develop a shared vision for our PARISH, and shape the development and growth of our local area. The Neighbourhood Development Plan (also referred to as the NDP) gives us the power to influence the future development, regeneration and conservation of our Parish.
What can the Plan Cover?
The Plan is about the use and development of land and may contain a vision, aims, planning policies and proposals for improving our area. The Plan provides a powerful set of tools for us to ensure that the community gets the right types of development, where the ambition of Lyneham and Bradenstoke is aligned with the strategic needs and priorities of the wider local area.
What power does the plan have?
The Plan has specific legal powers and when "made" will become part of the Local Plan, which is one of the documents the Local Planning Authority uses to make planning decisions in the area.
You can find out more at the link below
The project is part of Lyneham and Bradenstoke Parish Council and Wiltshire Council.